News of Landis Appeal...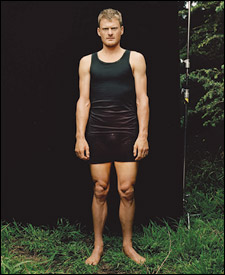 I know, I know. Some of you are sick to death of cycling and doping, so I'll keep this very short. If you remember the hearing Floyd Landis had last summer, you'll recall that despite the shortcomings of the French testing lab, they still found Floyd guilty. Then the panel went on to say that if these sloppy procedures weren't corrected, someday, somehow, someone would have to be presumed innocent.
Well, it's happened. USADA had its first ever loss before the Court of Arbitration for Sport in a case involving sloppy lab work. Sound familiar? It's the same argument that Landis is making.
Now, I promised to keep this short, so if you're interested just follow the link...
(LINK)
Labels: bicycle racing, CAS, doping, USADA